SPECIAL PRICE ON OUR NEW EXTRA HIGH BACK KONA CHAIR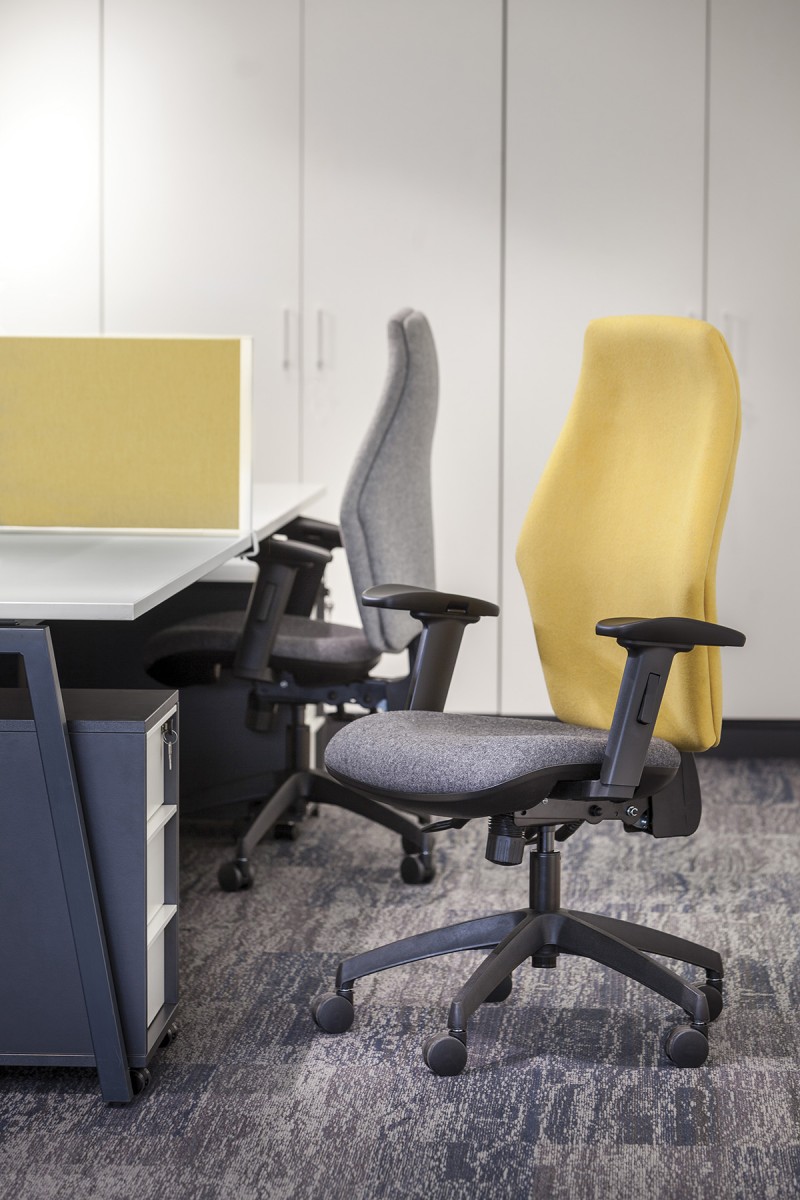 Extra High Back Kona Chair with ratchet back height adjustment, multifunctional height adjustable arms, independent seat and back tilt mechanism with tension. All foams are combustion modified high resilient as standard on the Kona. All gas lifts are suitable for users up to 150kg on the Kona. For users over 115kg we recommend a polished base on the Kona. The Kona comes with a full 5 year guarantee and a large choice of fabrics are availalbe.
Currently on offer at £156.00 + VAT
Please do not hesitate to contact Libra for more information on the Kona Chair.
*Delivery charges maybe applicable*
Fun Tambour Cupboards
Introducing the new vibrant range of fun tambour cupboards available with a white or silver carcass and a choice of blue, red, purple, yellow or orange tambours.
1980H x 1200W complete with 4 shelves - £359.00
1000H x 1200W complete with 2 shelves - £279.00
Prices exclude VAT but include delivery to your premises.
Offer ends 31/05/2015.